RV Parts Specials at Camper Clinic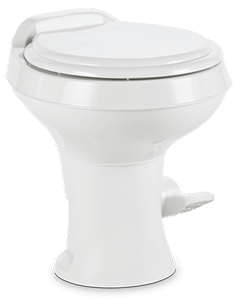 Dometic 300 Standard 18″ Toilet
$199.99 + tax
Regular Price $219.99
Features
Residential-Style Full Size Seat
Efficient Foot Pedal Operation
Triple Jet Rinse
Very Lightweight
Water Efficient Flush Uses Just One Pint Per Flush
Gravity Flush
Dometic 300 series gravity-flush RV toilets have a powerful triple-jet action flush that removes waste completely. These residential-style Dometic toilets also feature an efficient foot pedal operation with adjustable water level.
---

Surge Guard 30A and 50A Surge Protectors
Protect your electrical systems!
Ask about our available 30 and 50 AMP surge protectors.

---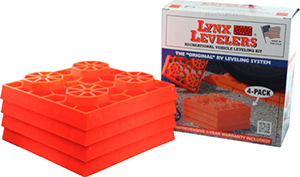 Lynx Levelers


Lynx Levelers work individually or within the original Lynx Leveling System.
---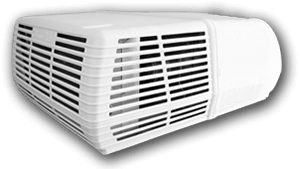 Coleman®-Mach® 3 PLUS™
STARTING AT:
$999.99 + tax
Features
Cool/Heat Capacity: 13,500
Electric Heat Element Capacity: 5,600
Electrical Rating: 115 VAC, 60HZ
Cooling Amps-High: 13.1
Running Watts Standard: 1400
Running Watts Desert: 1695
Running Watts Heat Strip: 1800
Locked Rotor Amps: 50.5
CFM: 320
Weight (lbs): 79.5
In 1967 The Coleman® Company introduced and sold their first RV air conditioner called the PolarPal. Since that time, as the Coleman® Company, and later as RV Products, the Coleman®-Mach® name has remained the leader in the RV industry. Since 1967 they've built over six million air conditioners in Wichita, KS. Most of them are still on the job producing cool comfort for RV enthusiasts.
---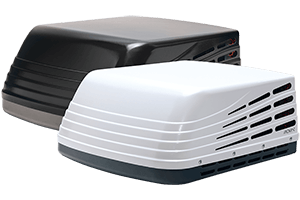 ADVENT Rooftop Air Conditioner
#ACM150
$799.99 + tax
Features
15,000 BTUs
115 volt AC power
Rigid, metal constructed base pan
Premium, thick, watertight vent opening gasket with six dense foam support pads
Three fan speeds, installs in standard 14.25″ x 14.25″ vent opening
Optional plug-in heat strip available